Monday, October 22, 2007
Autumn is here with a vengeance, it is getting very nippy! and a walk in the woods showed a brilliant display of colour and lots of fallen leaves. So I had better get a move on deciding how to protect my crops! I think it might be time to cloche the new lettuces with some plastic bottles...
Anyway this weekend had time to plant the garlic! But forgot to take a picture of us doing it :-( still I hope it does better than this year's useless showing.
I also finished planting out the strawberries, runners from this year's lot.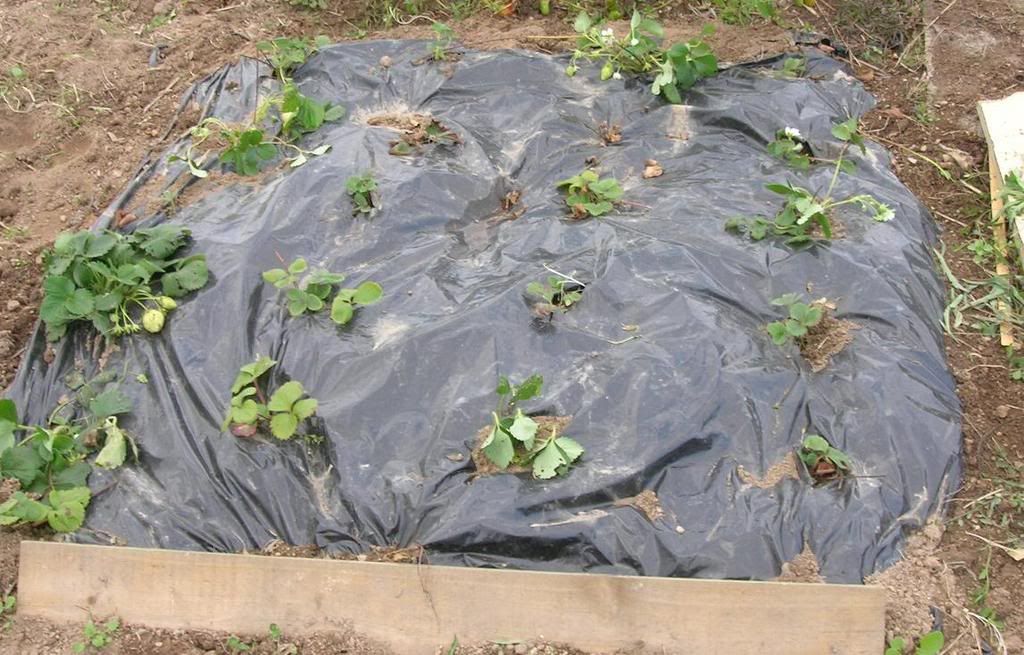 Well it isn't very pretty I suppose. I should try and put some more decorative edges on it maybe. But the plants look like they are happy enough.
I hope they will take like last season's did:
err yes they do need a good clean up before the winter... I will get around to that.
The tomato patch also got cleared out last week, going from this: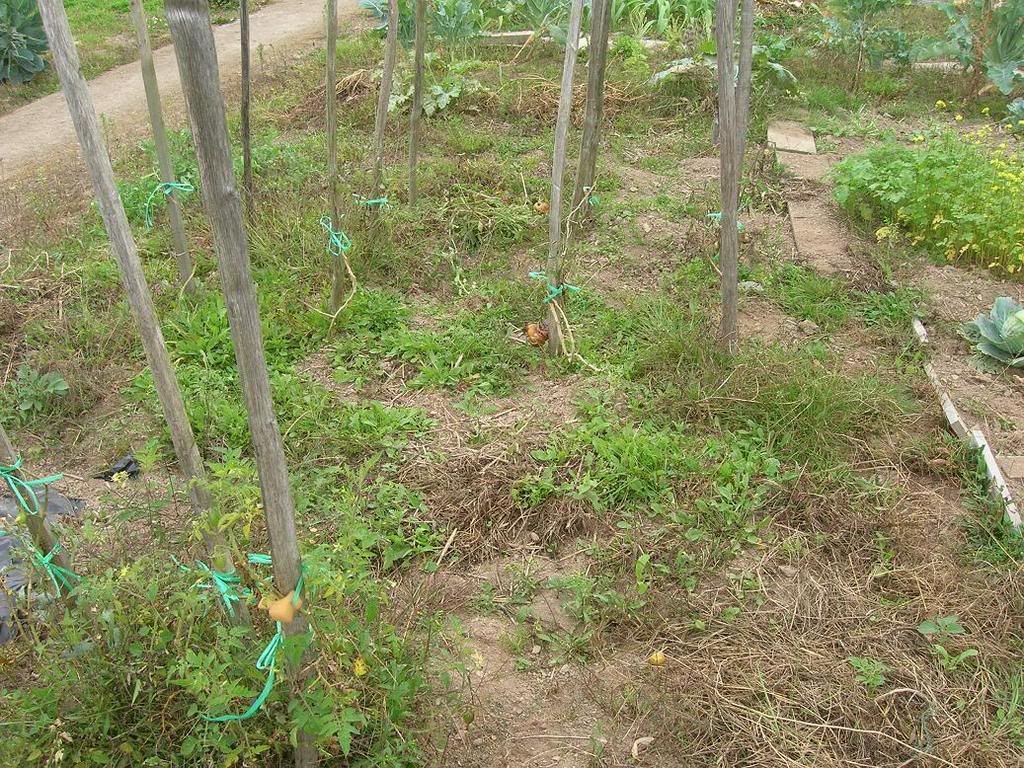 to this: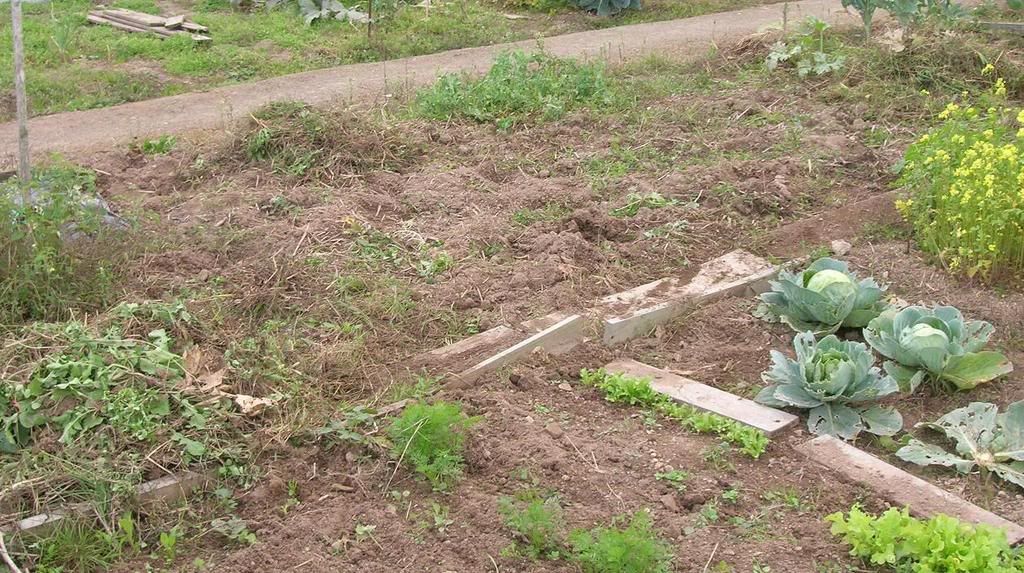 roughly done but still it looks tidier. That nice green patch in the bottom right corner is my bed of lettuce seedlings that I planted out shortly after doing the tomatoes. I have discovered this is the lettuce sowing method that works best for me.
There are still some things that need tidying though: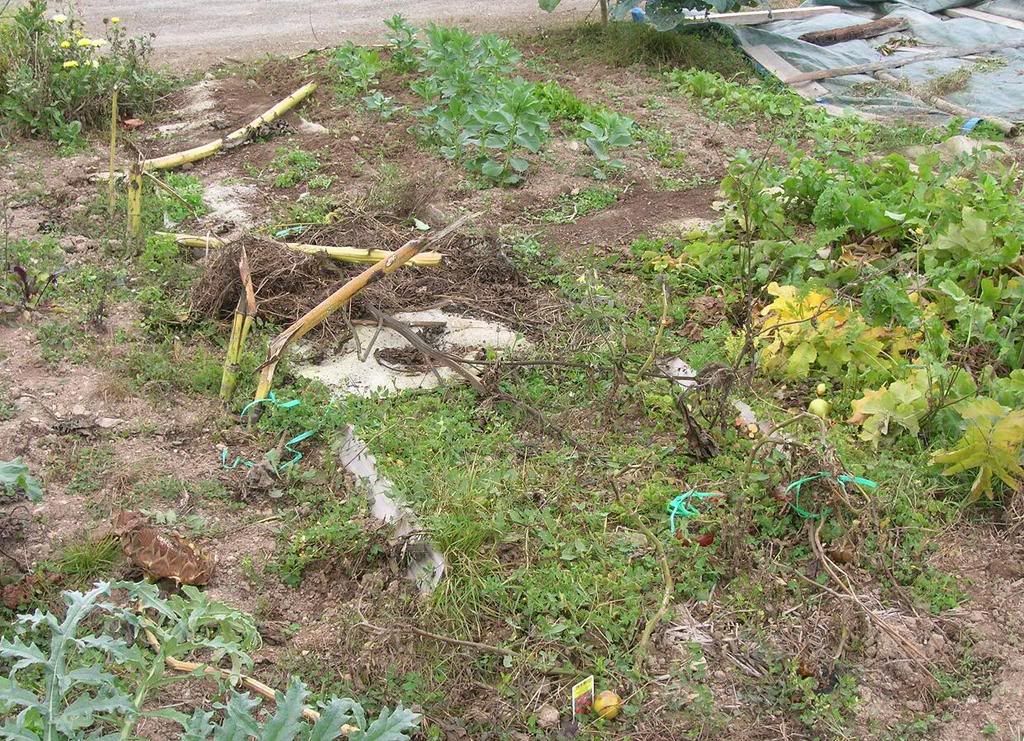 This was a patch of (again) ill-fated tomatoes plus the sunflower stalks that need digging out, and some compost dug in to compensate the big drain the sunflowers put on the soil. Where the tarp is at the back is where the garlic and some red scarole lettuce (thinned out) has just gone in.
Still so much to do! two priorities now:
find manure,
get those paths down before it gets too cold...
Labels: autumn, garlic, lettuce, strawberry, tomatoes
Monday, October 15, 2007
Tuesday, October 09, 2007
Tuesday, October 02, 2007
Monday, October 01, 2007
Subscribe to Posts [Atom]