Monday, August 12, 2013
August - pics
Despite the favourable conditions, some plants are still relatively slow to fruit. However there are tomatoes galore, pity is they are still all green! I have a beautiful vine growing, they seem to be some kind of huge pear shaped tomato, I must save seed as they are very vigourous and heavy cropping:

Monday, August 05, 2013
Odd squash
I had this down as a cucumber but now I have doubts. Maybe some kind of lemon cuke? The fruit was actually stuck in the plastic bottle used for watering! I had to break the bottle to get it out. Any ideas on what this is??? The plant: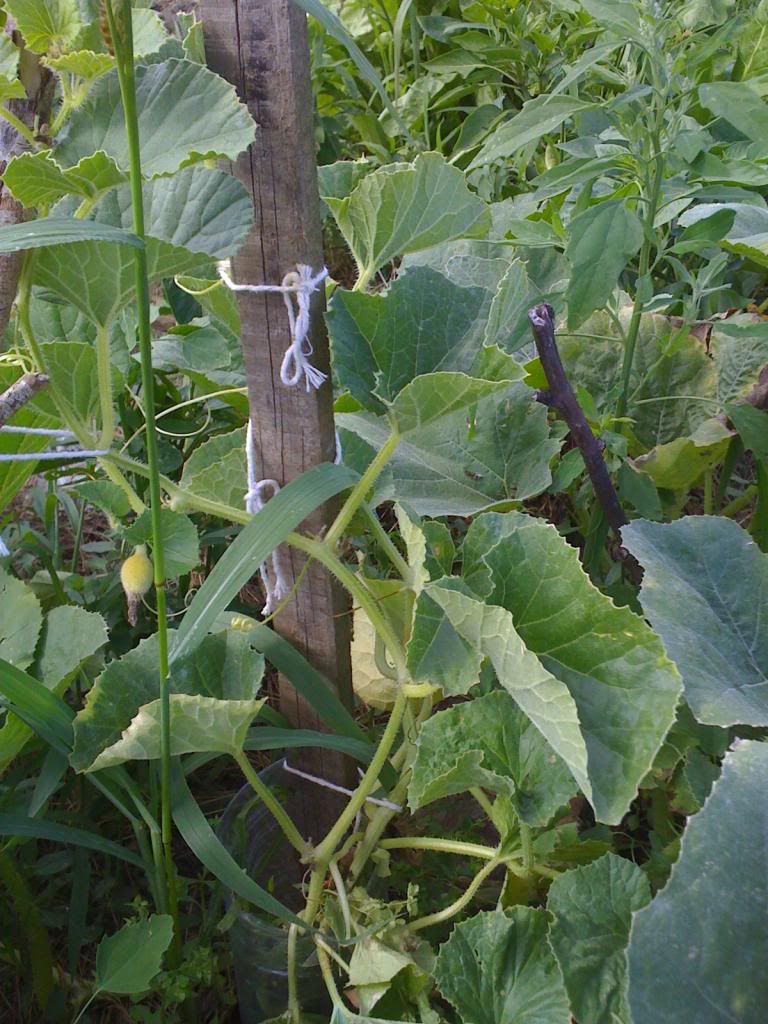 The fruit: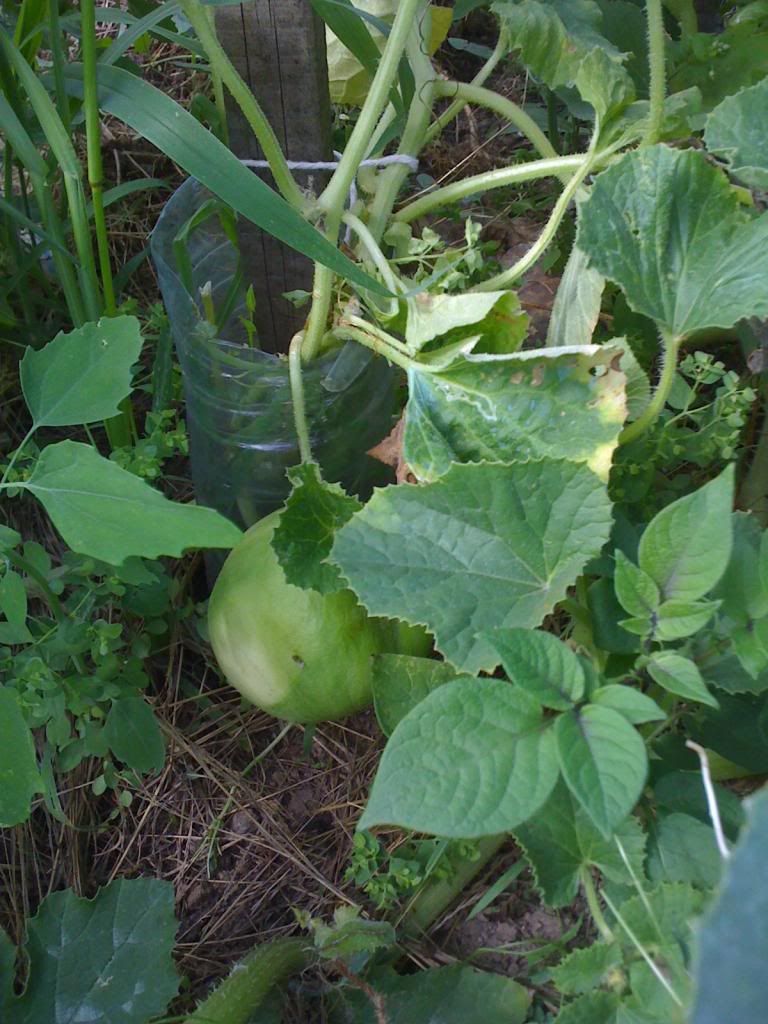 And a baby fruit just forming:
Trouble is, as I am unsure of what it is, I don't know whether or not to pick it!!!
Tomatoes 2013
A great year for tomatoes, after all the blight of previous years! I have 14 plants including a nice plant of small salad tomatoes;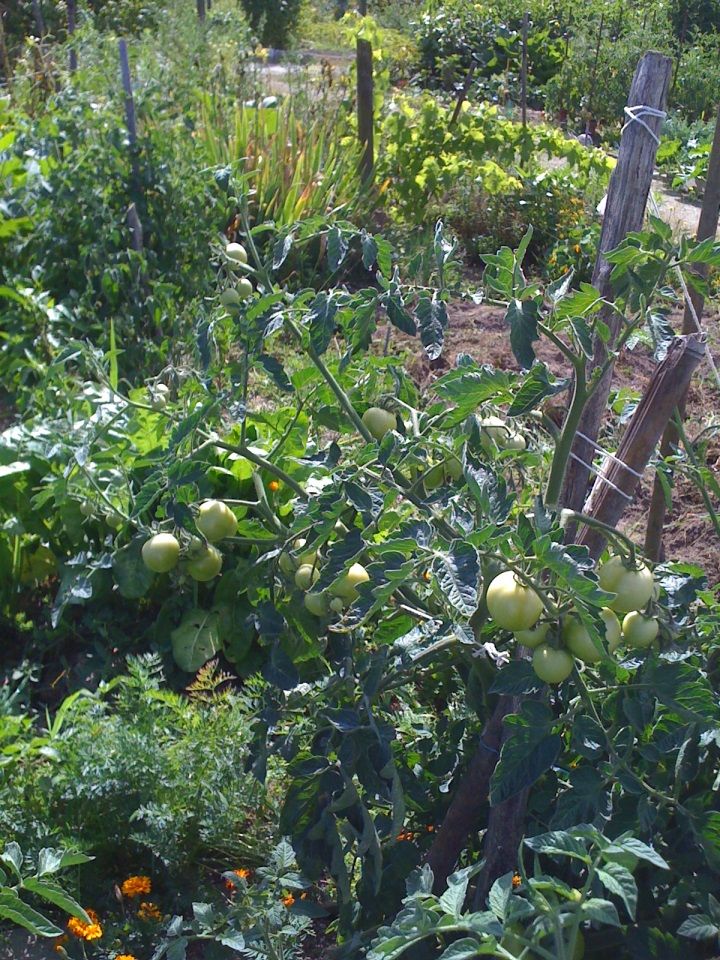 Then there are the yellow tomatoes, which have an odd flat shape. They have a beautiful citrus flavour though: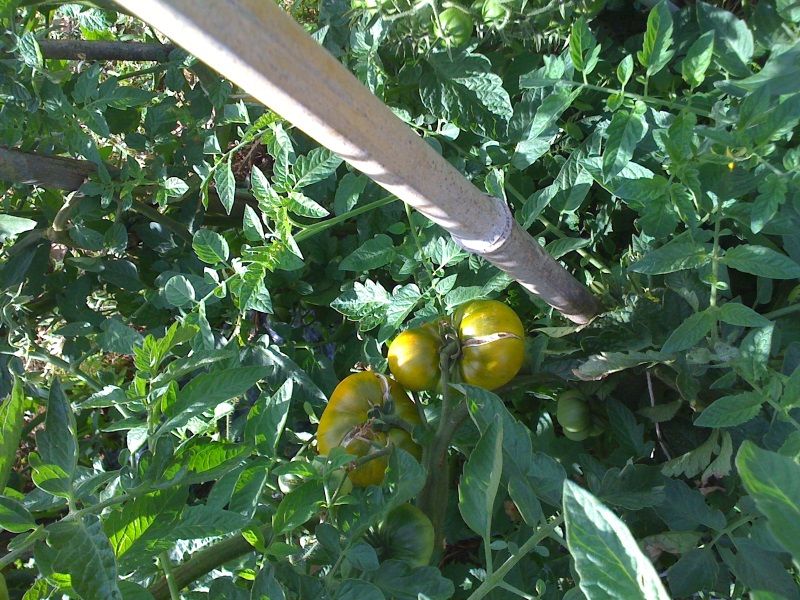 And some odd shaped ones which I think are called a Coeur d'Albenga. They are all from saved seed: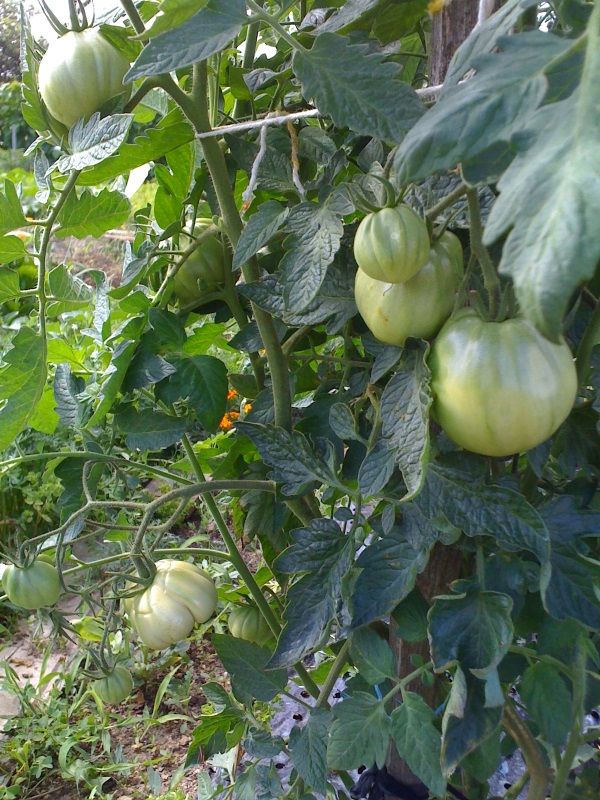 It would be nice if they could hurry up and ripen! We are starting to eat the yellows and some cherry tomatoes too.
Subscribe to Posts [Atom]