Monday, October 15, 2007
Still harvesting. It is getting distinctly cooler here and it is quite dry, although rain is predicted for later in the week. I can see the weeds in the garden starting to die off like the rest of the vegetation, it is quite fascinating to watch. Time for a big weed clear out that means, as they are easy to pull out just now.
And still, some things are not dying, but just coming into bloom...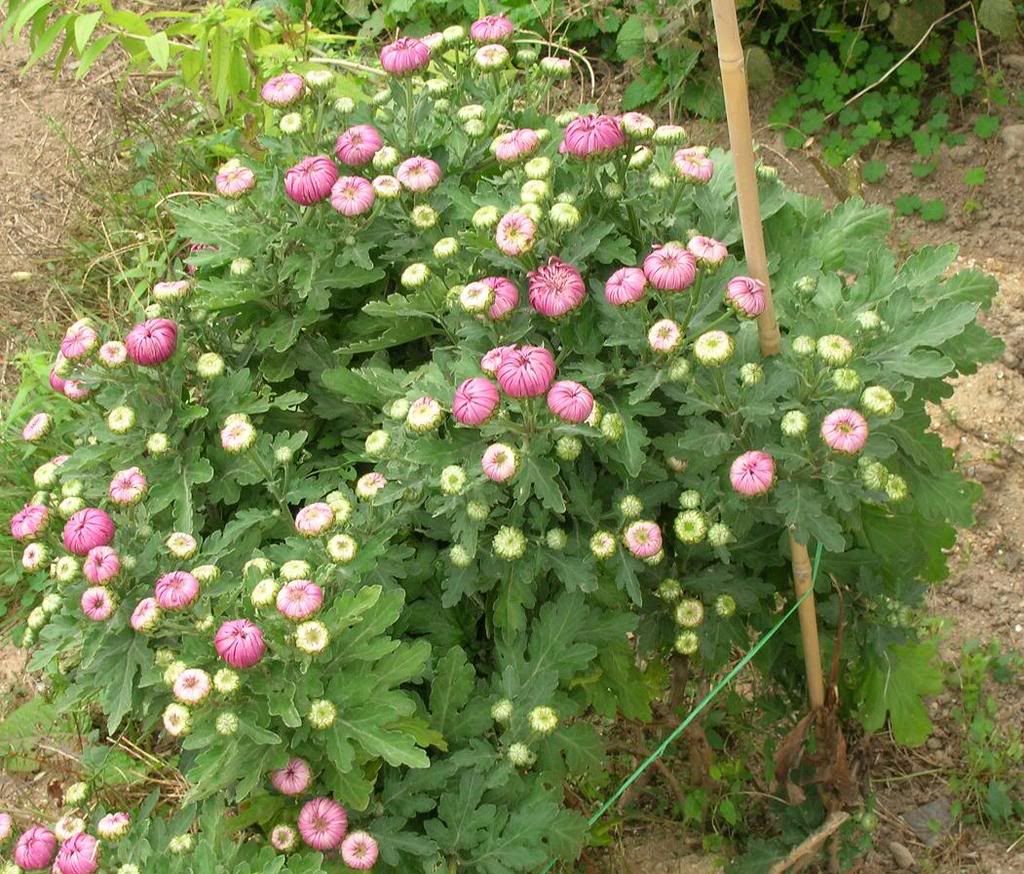 That is a chrysanthemum that I bought for about 2 euros last year! Small cultural diversion - in France the chyrsanthemum is the flower traditionally placed on gravestones on All Souls Day, November 1. After November the 1st you can pick up loads of flowers for next to nothing!!! I had this one on my balcony but it was unhappy, so I moved it to the lottie and it has thrived!! It is a very pretty one, you will see when it blooms completely, very big whitish pink flowers.
I took stock of the lottie yesterday, hmmm what is left to be done before it gets too cold? Plant the garlic (update on that next week probably ;-).
Rip out the devastated tomato patch (so depressing to look at):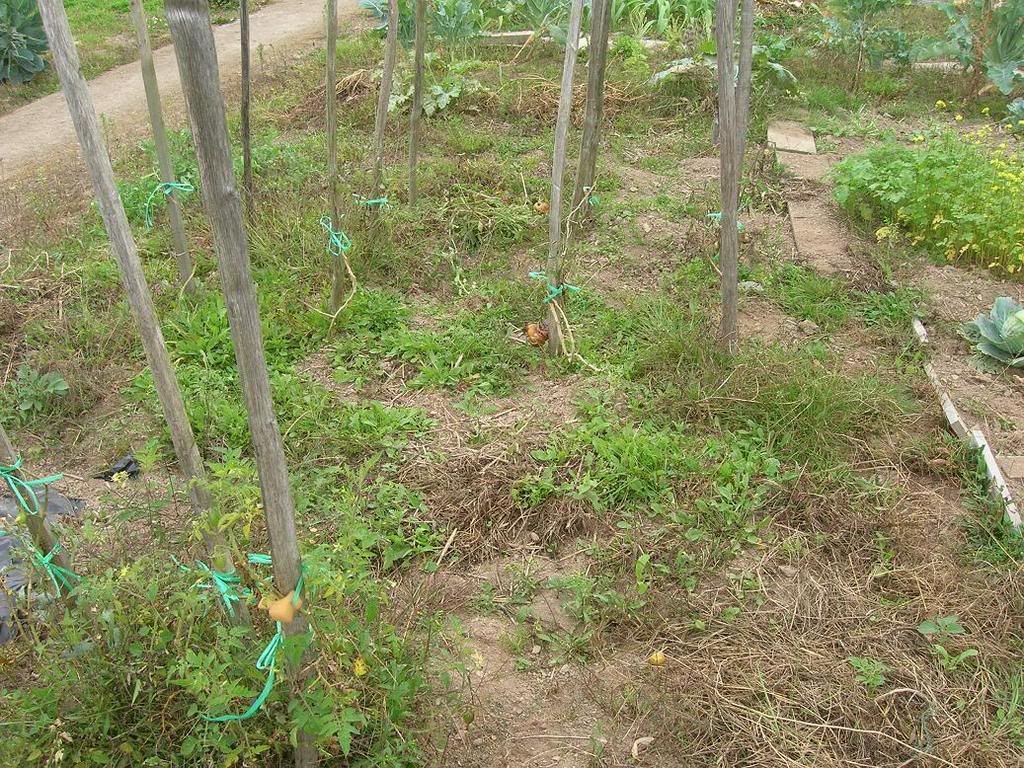 And of course keep harvesting all the autumn veg:
Sprouts and leeks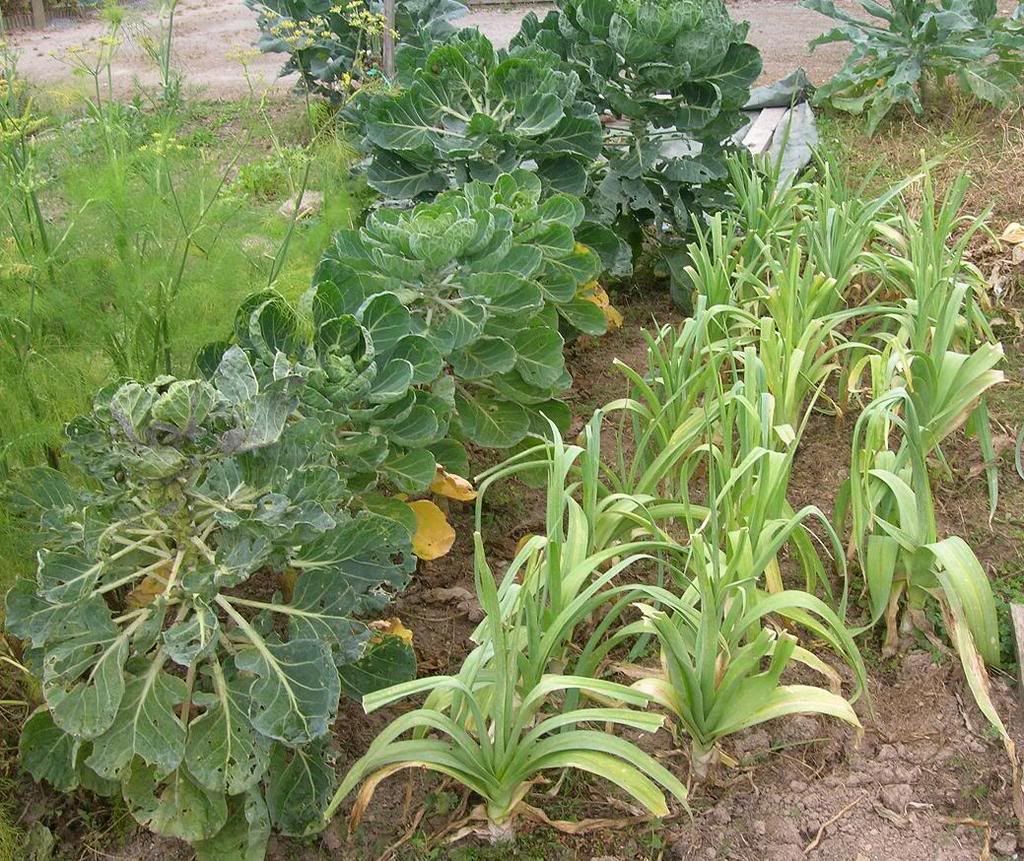 I think I have created some monster cow cabbage (what is this actually called? it was given to me. Here it is called "green cabbage" or "Feed cabbage" used to feed livestock! Maybe it is really a type of kale? Anyway it is delicious braised with onions.):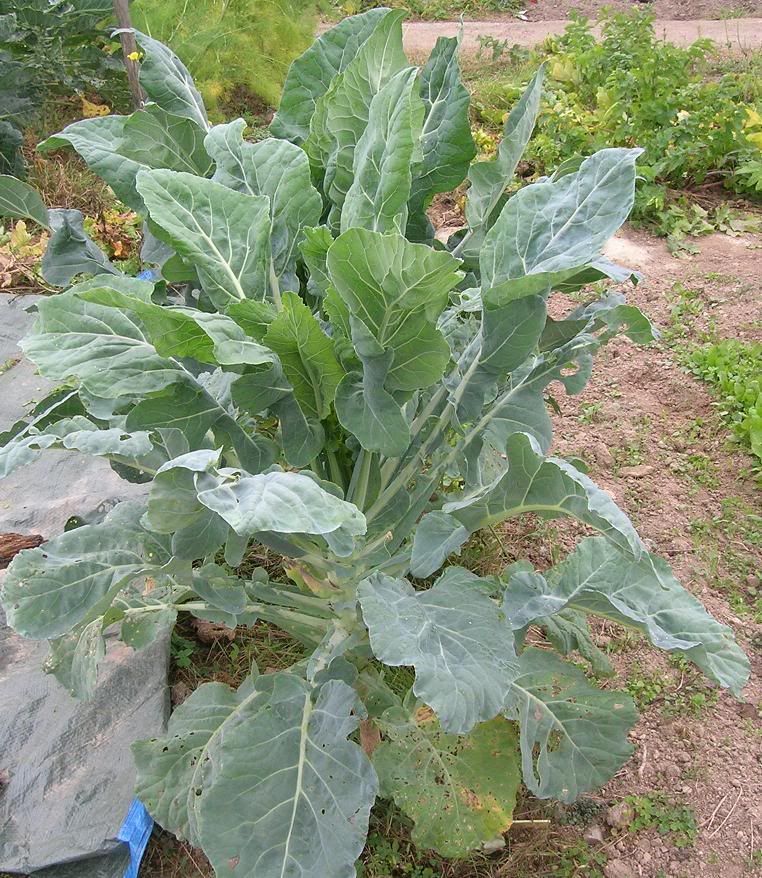 Next year I must be more careful with the broccoli, it went straight to flower this year, dunno why: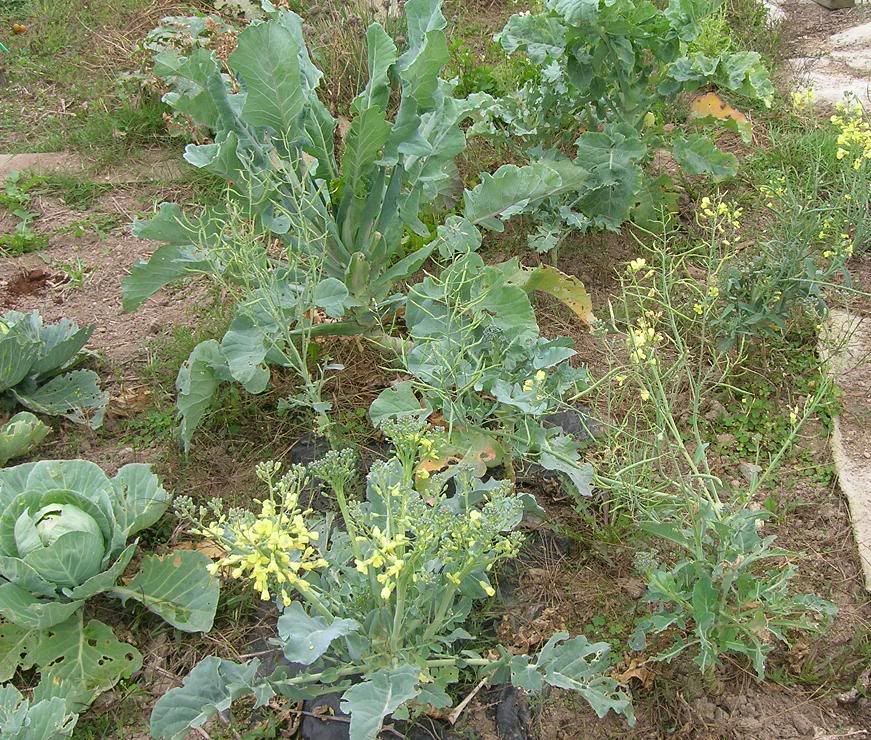 I mean it is pretty but you can't eat it!! Actually it has seed pods, I wonder if they are viable??
My broad beans and red endive seem to be doing well, I must do a bit of transplanting next weekend... There are a few gaps in the broadies, might be a good idea to fill them in. And you can't see them but my white onions are at least sprouted, now let's see if they grow!!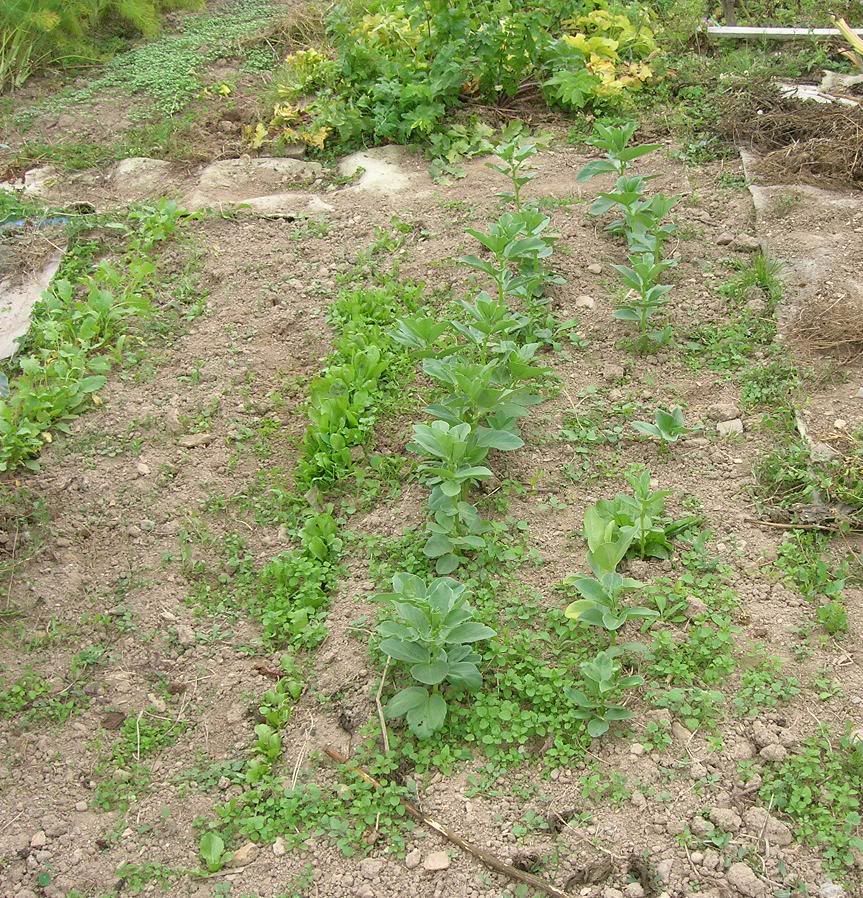 I had quite a nice harvest yesterday, a small bag of sprouts, two leeks, beets (already cooked and ready for salad tonight), radishes, physalis, some nice parsnips, not too big, baby tomatoes, and a BEAUTIFUL CABBAGE ! (like the ones in the broccoli pic above), handful of rocket, handful of parsley. Best of all, a big bag of yellow beans! I will freeze some of them, as there are too many to eat all at once.
And let's leave the lottie with a look at the bean patch (there will be another bagful at the end of the week unless I am very much mistaken) and you can see too the rhubarb slowing down, the artichokes and the flowers (nasturtiums and marigolds) that are at the end of their tether too. I hope they have done their bit for some self-sowing next year :-D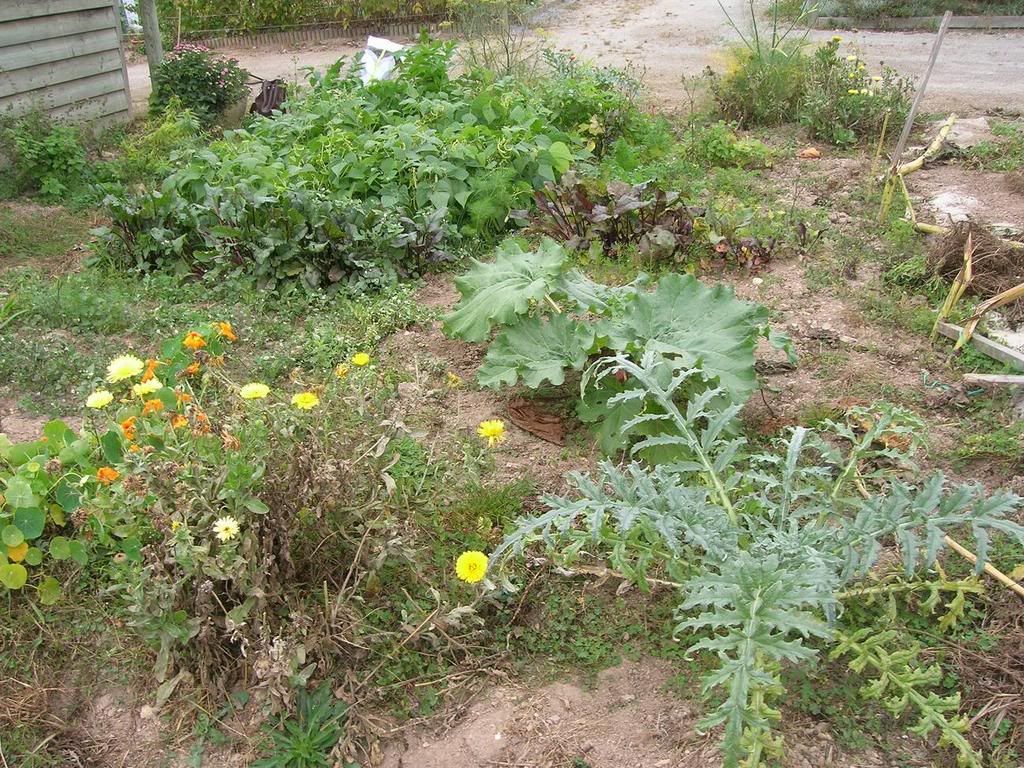 Labels: autumn, cabbage, chrysanthemum, harvest, leeks, sprouts, tomatoes
Subscribe to Posts [Atom]