Monday, November 30, 2009
Sloe gin
Oh I do believe that I forgot to say that in October I made some sloe gin. Now I have never tasted this before so it could be foul, but sounded like fun to make, so off I went on a bright Saturday morning, in late October, looking for sloes in the local park. Found quite a few.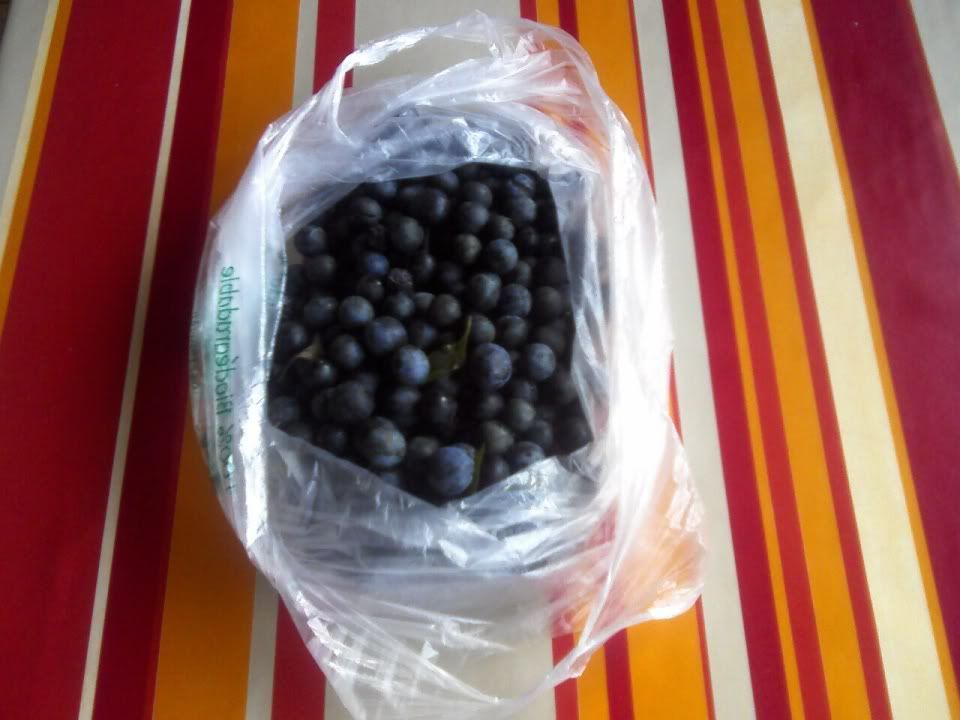 They are quite ripe but if you taste one raw, unbelievably sour. They smell quite nice, a bit like grapes. I pricked them with a pin, yes one by one but it's quick in fact.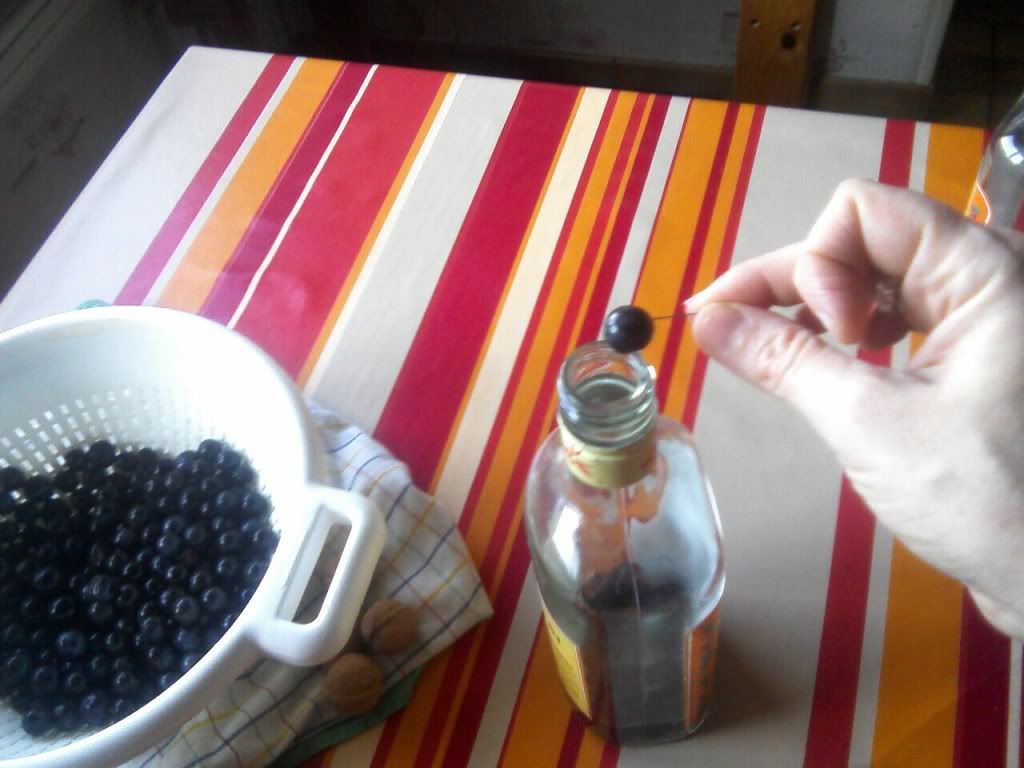 Then I half filled an empty gin bottle with them, a few tablespoons of sugar and a couple of walnuts for extra flavour (read that somewhere, see if it works).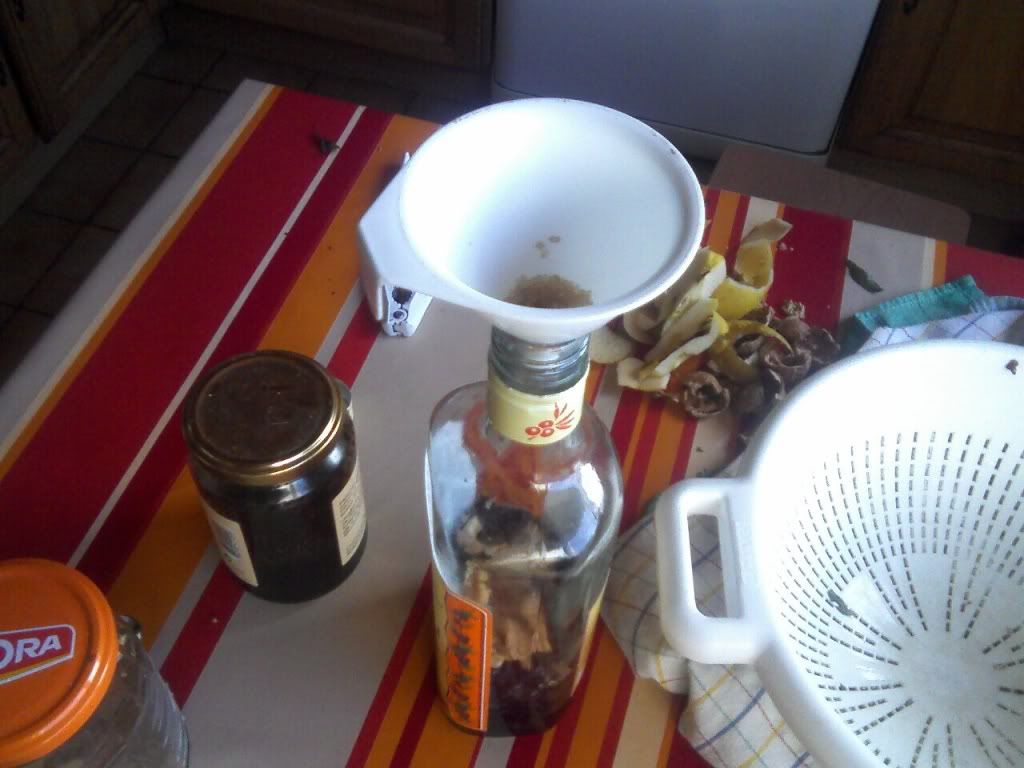 After that, the gin and give it a good shake. It has been in the cupboard for about 4 weeks now - should I taste it yet???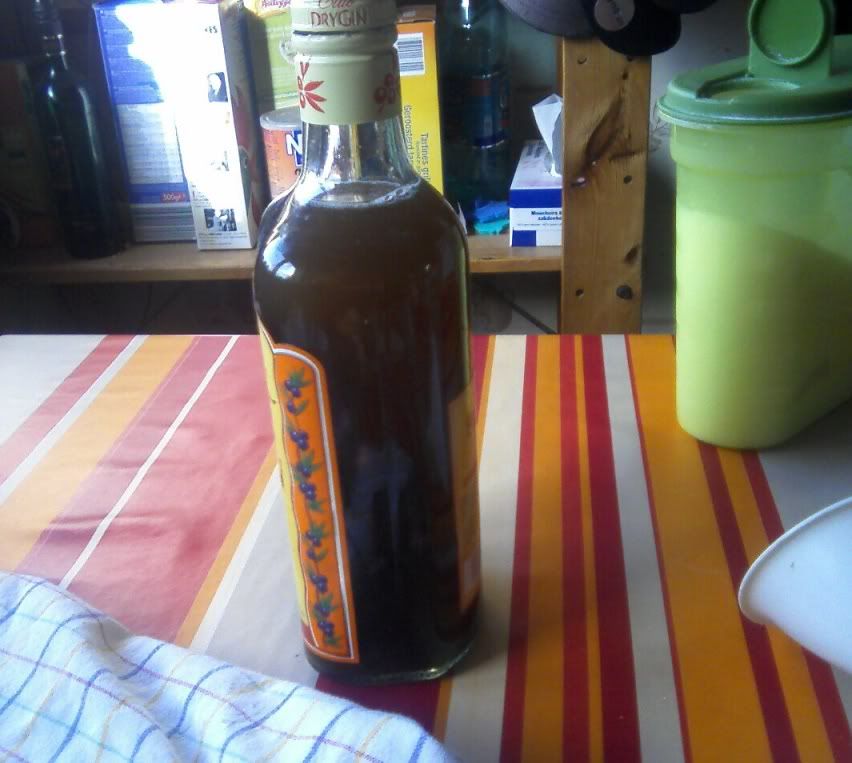 Comments:
Home-made sloe gin is well worth making. One way to avoid the tedious skin pricking is to freeze the sloes overnight before, to help break down the skin and let the juices infuse. I wouldn't let it infuse for too long, as sometimes bitter flavours can arise, 4-6 weeks should be enough. You might need to add a little more sugar, depending on your taste, and letting it mature in the bottle for a few months will improve the flavour too.
Post a Comment
Subscribe to Post Comments [Atom]
<< Home
Subscribe to Posts [Atom]