Monday, August 05, 2013
Tomatoes 2013
A great year for tomatoes, after all the blight of previous years! I have 14 plants including a nice plant of small salad tomatoes;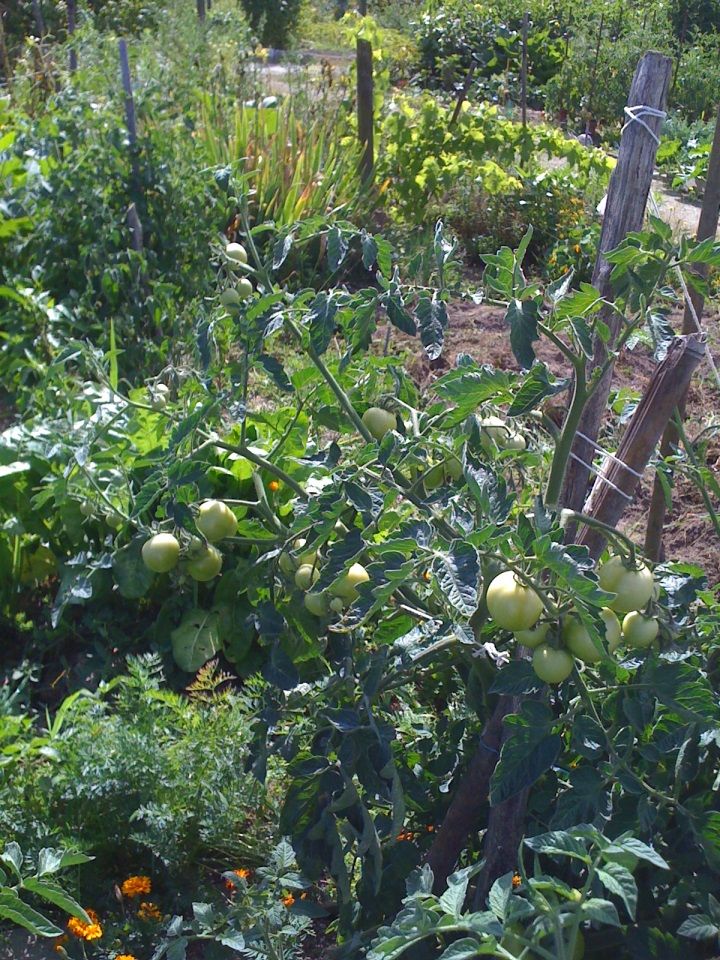 Then there are the yellow tomatoes, which have an odd flat shape. They have a beautiful citrus flavour though: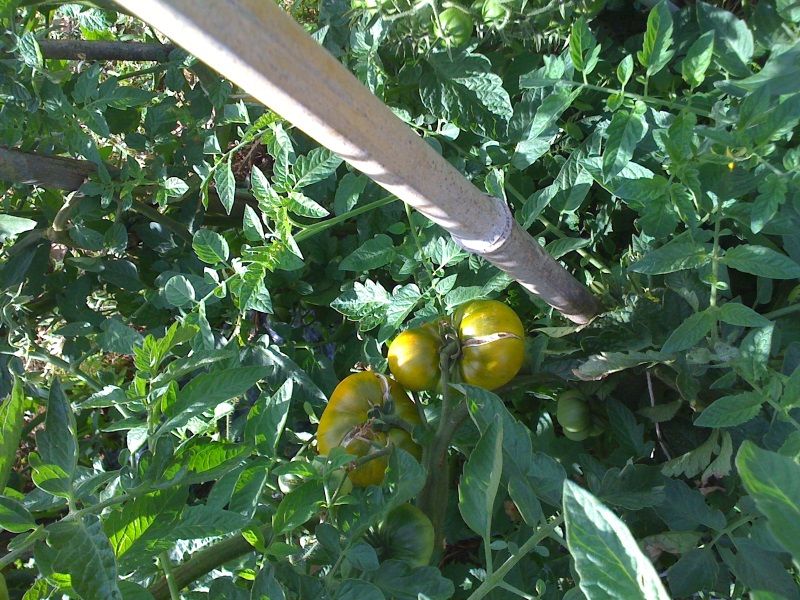 And some odd shaped ones which I think are called a Coeur d'Albenga. They are all from saved seed: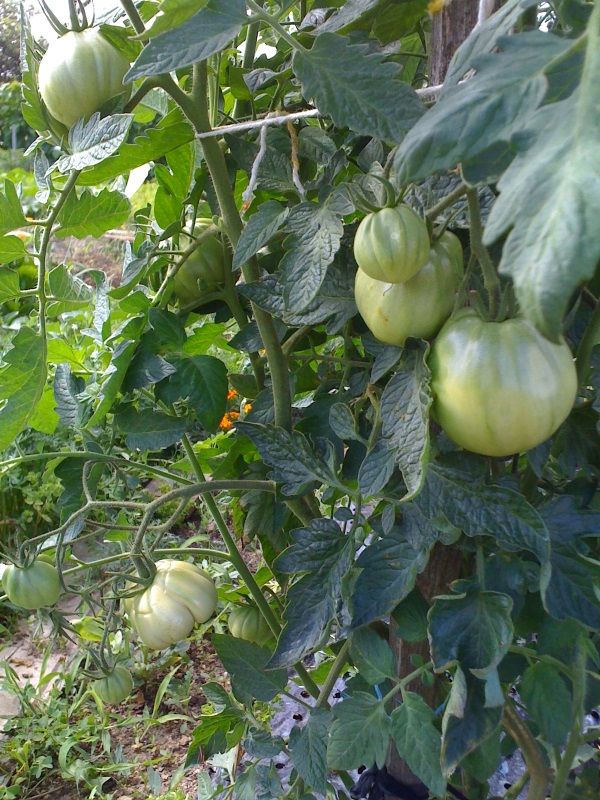 It would be nice if they could hurry up and ripen! We are starting to eat the yellows and some cherry tomatoes too.
Subscribe to Posts [Atom]