Tuesday, May 10, 2011
At last some rain
And well needed it was too!
I had a week off work and did some amazing progress in the garden, thanks to my brother and his good digging technique! My neighbours were amused, as he speaks no French, I said I have hired a foreign labourer to help and they all giggled.
So I got the tenders planted - about 15 tomatoes, 7 or 8 aubergines and the same of sweet peppers. Also went in 5 melon plants given to me by a workmate. I have fleeced those, I find melons so dodgy, I don't know if they will take but they were free so no grumbles. The climbing beans are in, Cobra saved from last year and too from a seed swap, yard long beans and some other climbers whose name escapes me.
I sowed more squash, two or three courgettes including a Serpente di Sicilia, and beetroot and parsnip. The plot got a good kicking, the whole tomato patch was turned over and weeded in a couple of hours, I have just got the courgette patch left and that is covered in cardboard so will be a doddle.
The plot is beautiful just now - I harvested a pound of delicious strawberries and later in the week we will eat our first artichokes and peas (kelvedon).
The sage is in flower and for the first time I got irises! Gorgeous.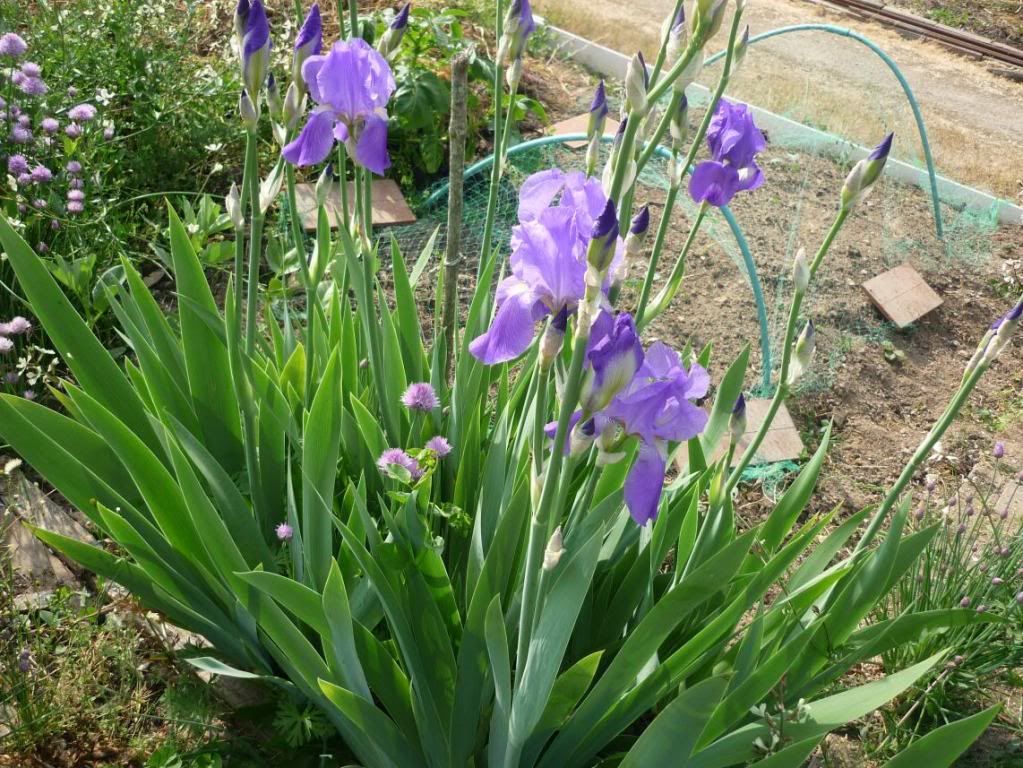 There are flowers everywhere:
red roses,
chive flowers,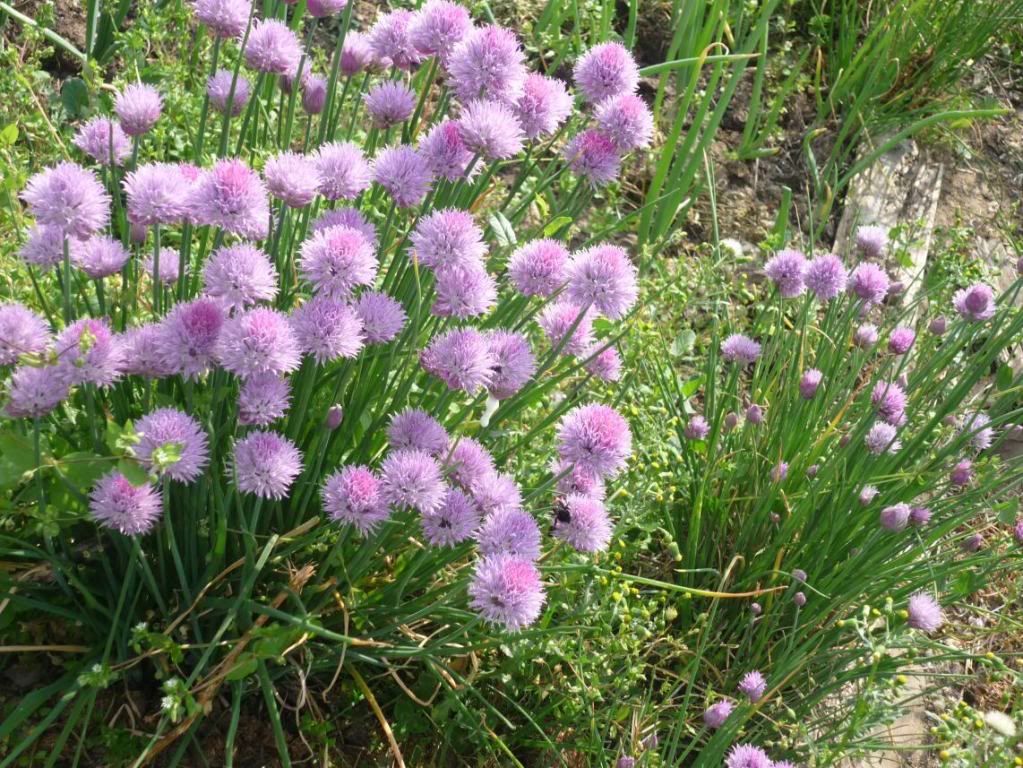 purple honeywort,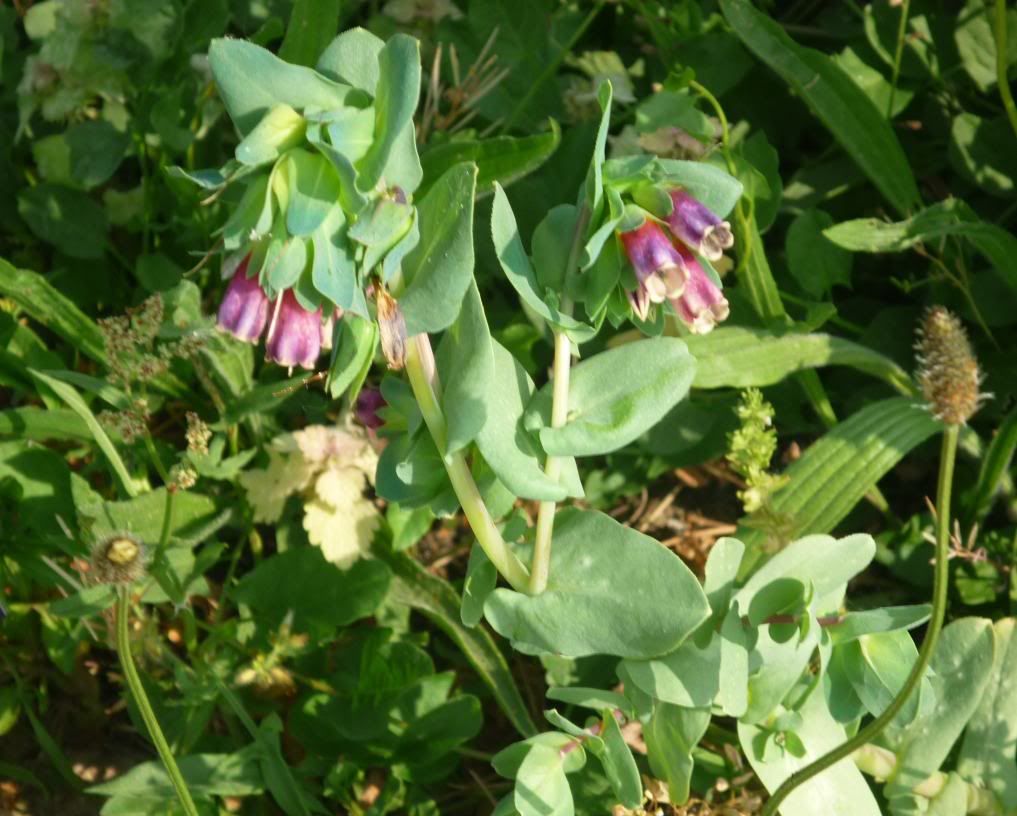 brilliant orange california poppies,
white thym and
what is called apparently "Honesty", or money plant, which in French is called the Pope's Money
. It's a lunaria in fact, but gave purple blooms and now the strange translucent pods good for decoration indoors. That took 2 years to grow from some seed sown!
I can honestly say that despite the lack of rain, the plot this year is looking tip top, loads of fruits on the bushes, squash has germinated fine, and the beans and peas are in great shape. Will I get carrots? Who knows, but the seedlings are abundant and healthy for the first time. And yes this is getting slightly obsessive.
Now we just need another few heavy downpours and we will be in business!
Labels: artichoke, beans, digging, drought, flowers, peas, rain, spring, squash, strawberry, tomatoes
Subscribe to Posts [Atom]