Wednesday, September 08, 2010
Garden weirdness
On Sunday I saw a huge iridescent beetle in the raspberries. Unfortunately only had my phone camera which is crap but he got his piccie taken anyway!
My sweetcorn was inedible this year, and one ear had a strange object in it, a sort of white pocket inside that was filled with a black grainy substance. Dunno if it was pollination gone wrong or what... next year I will do a big patch of sweetcorn so it can pollinate, and direct sow, pot sowing is just crap I think.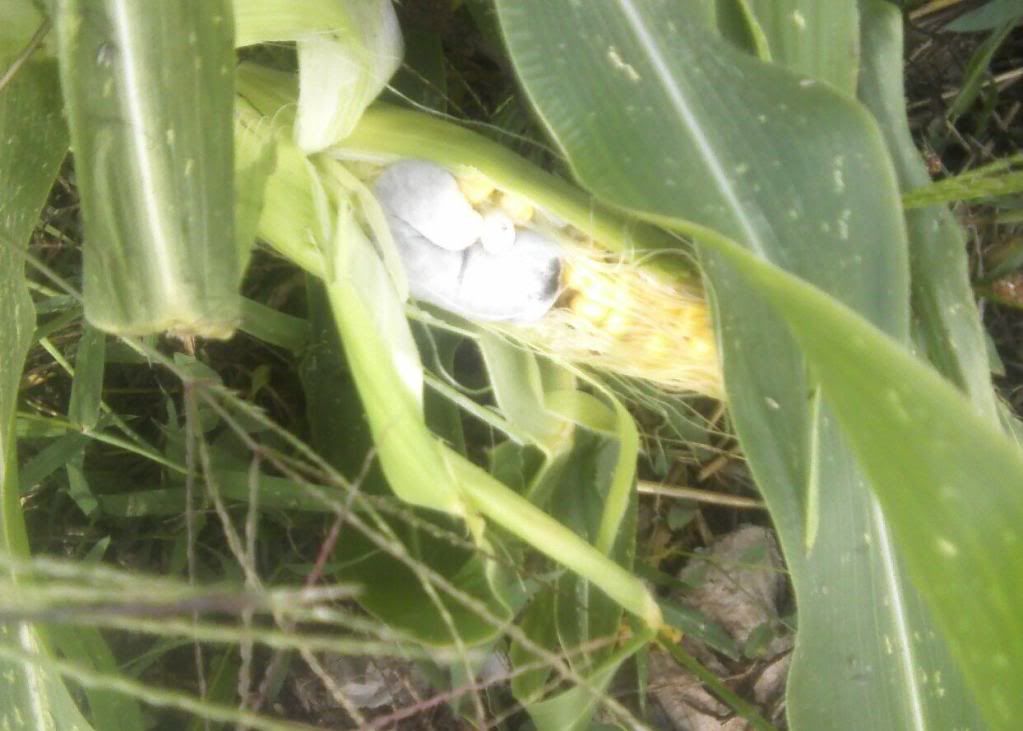 Labels: summer
Comments:
I think your corn has smut (can't really see it in the picture but reads like it). Definitely PM on the squashes.
Post a Comment
Subscribe to Post Comments [Atom]
<< Home
Subscribe to Posts [Atom]