Wednesday, May 13, 2009
Storm disaster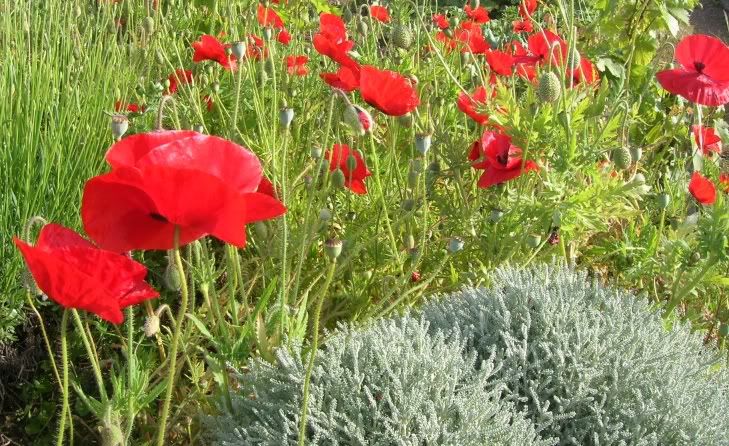 Oh dear I visited the lottie after three days of absolutely torrential rain. To my dismay, my courgette plants have been almost all pulverised and some of the eggplant/aubergine and chili peppers have been damaged. I hope they will perk up again once the milder weather comes back. But I was relieved in the end not to have put the tomatoes and sweetcorn out, they could have all been destroyed!
I guess I can always buy in a few aubergines but I was so disappointed, I had grown them from seed and they were looking great.
So this morning I sowed some more courgettes, I guess they pop up quickly so no great problem.
The lot is completely submerged around the edges but my neighbours said they would help and sure enough someone has trimmed all around my fruit section for me, it looks really nice. I will attack the other path with the pickaxe as soon as i can but I really need to finish the planting first. I should ask for a strimmer for Christmas except I don't know how to use one yet!!!
I also ate my first artichokes, even a huge one that was as big as a melon! they were delicious. And the first strawberries are ripening too. At least that is some compensation.
Labels: artichoke, aubergine, courgette, rain, strawberry
Subscribe to Posts [Atom]