Tuesday, August 28, 2007
Yesterday I went to the plot to pull out the garlic. So strange. It had bulbed but the bulbs were tiny???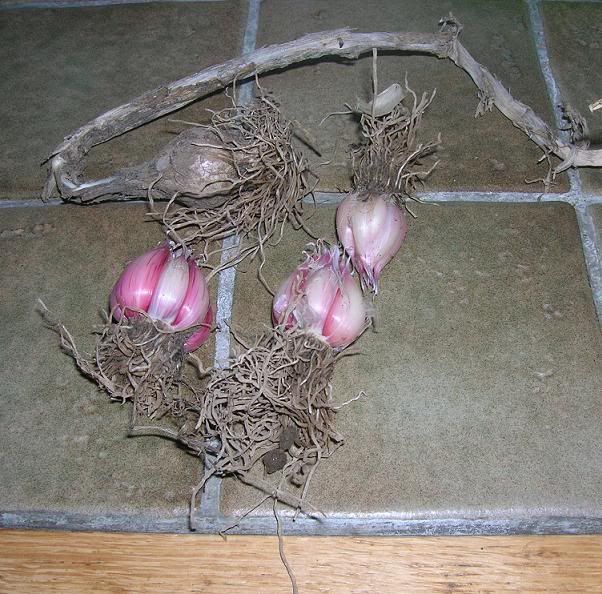 I don't know what to do with them. Someone suggested planting them for green garlic. Since I have plenty of room I am tempted to stick a row or two of the cloves back in the ground and see what happens.
I weeded and composted that plot and I am going to sow some last ditch root veg there, carrots, beets, spinach, some more fennel, a couple of lettuce seed beds if I have room and the first of the lamb's lettuce.
I am letting some of the rocket go to seed! I am told that it is easy to gather the seed so why not? Apparently you can eat the flowers too.
This afternoon, sowing plus a tidy up of the strawberry patch. It is terribly weedy and needs a good tidy up and a feed.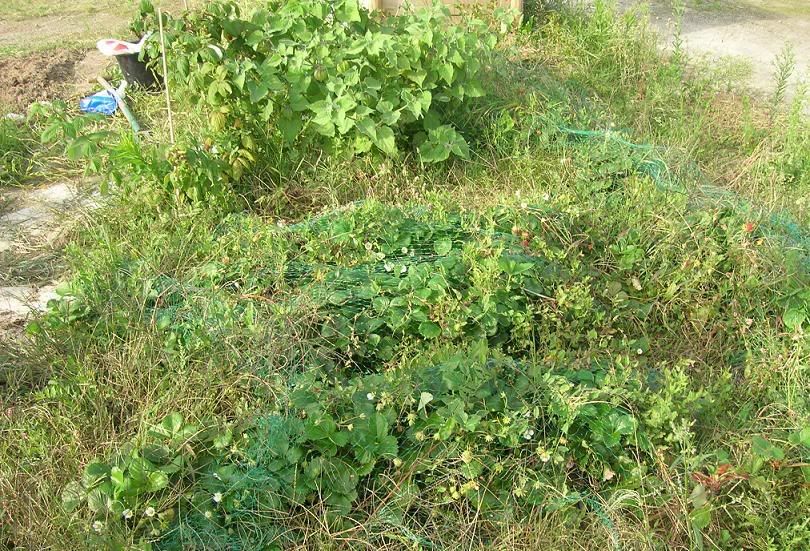 I want to get the runners tethered too, there are a few that I missed so I might as well take advantage now and get some free plants. :-D
I also found this very sweet site:
An English Garden
It has a sound list of typical flowers and plants found in English gardens with a sowing guide.
Subscribe to Posts [Atom]