Wednesday, April 11, 2007
A mixed weekend for the allotment. I went down on Saturday but didn't have loads of time.
What is doing well:
Fruit: all the "twigs" now have leaves !! The strawberries have flowers too, at least some of them.
These are the gooseberries: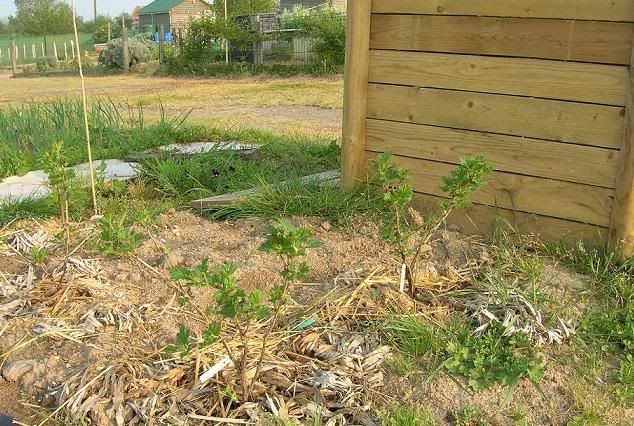 And here are the strawberries: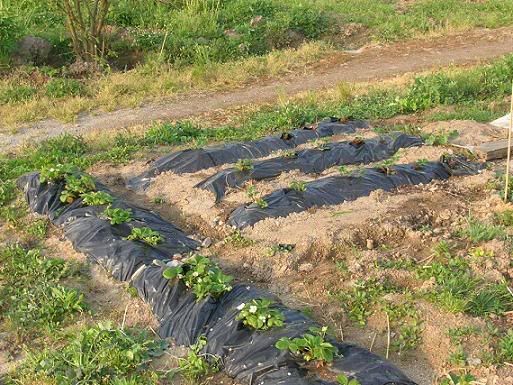 Spinach: The seeds seem to have germinated at least. A few little heads here and there.
Second lot of radishes: Poking their heads out.
Peas: The first batch have finally sprouted.
Potatoes: The early ones I planted seem to be growing some good leaf heads. Let's hope that below ground it is the same story!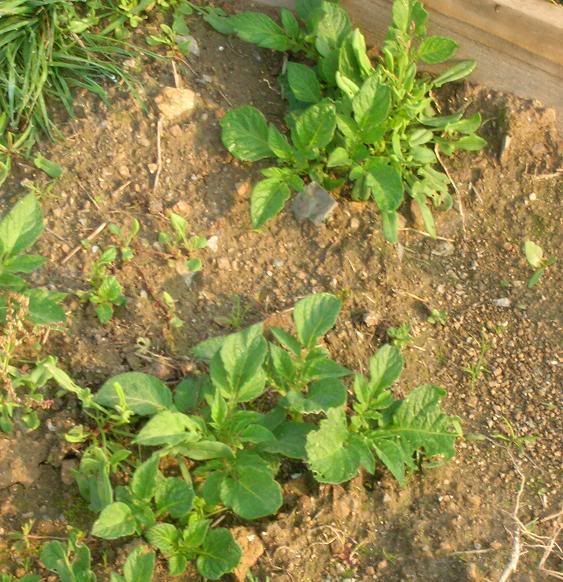 Herbs: The mint and thyme seem to have taken off, and I have discovered some lemon balm growing in the herb bed!! So I will let it grow. I will give the herb bed a bit more attention next week, as it looks quite pretty really.
What is worrying me:
Lettuce: I took my lettuce seedlings down and planted them but when I went to check on Monday they all looked dead :-( I will have to check my technique, maybe I did something wrong.
Second potatoes: the ones I planted with Biggest One haven't given much signs of life yet. Wonder how long they take to show their heads?
Carrots: No sign of germination yet. I planted another row in case.
Parsnips: No sign of germination yet. I planted another row in case.
My barrel o' taties is just sitting there but I guess I can't expect the potatoes to rear their heads after just a few days!
I watered everything, as it has been dry and sunny here. Perhaps this is just a praying period garden wise???
Splurged out on 2 courgette, 2 cherry tomato and 2 Roma (egg) tomato plants and a tray of lettuce, to compensate for my pathetic seeding efforts. I have another tray of lettuce sprouting in the kitchen!! Hope they are not doomed to death too?
Indoors, the tomatoes are coming along marvellously and so is my pot of coriander. The gherkin seeds have sprouted and I will quickly transplant them into little pots I think. There are about 15! I will never be able to plant all of those!! I guess I will give them away. Still waiting for the sweet pepper seeds to sprout though.
I really need to get stuck into a weed control plan and start preparing the spaces for the beans and tomatoes as time is slowly creeping forward.
Labels: fruit, herbs, potato, seedlings, spring, tomatoes
Subscribe to Posts [Atom]