Tuesday, July 01, 2008
Visual update June 08
Will just post a quick diagram of the garden in its current state. As I am starting to get in some of the winter crops, it will probably change a bit in the next few weeks! I will probably replace the potatoes with brassicas as I gradually dig them up.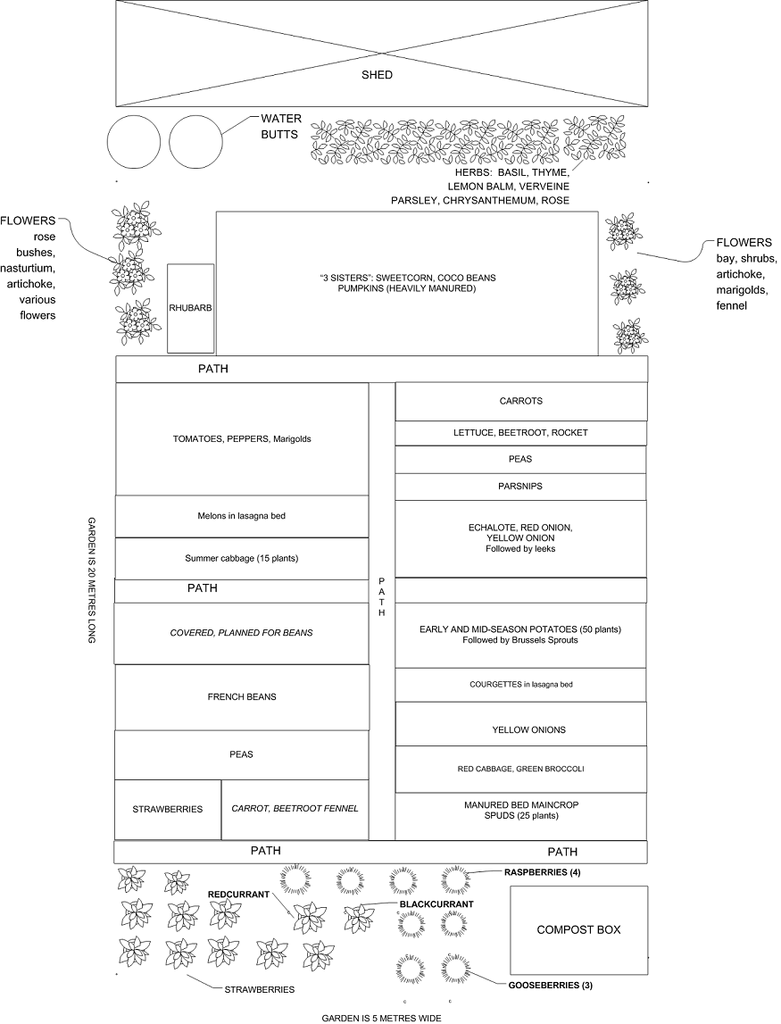 And here is a pic I took this week too...it still needs tidying up but since then (this is reposted a couple of weeks later) I have weeded a lot of things and replanted some of the beds, so it looks much neater:
You can see the stakes for the tomatoes, the melons are next to them then some cabbage. On the left further down are the spuds and courgettes. You can see that I have lifted some of the spuds.
Subscribe to Posts [Atom]